Wastewater Microbiology & Process Control
Wastewater Microbiology & Process Control
We are super excited to have Steve Leach coming in June 6 – 7, 2023 to teach a two-day, hands on activated sludge microbiology and microscopy course.  Plan to bring your microscope with you and learn how to clean, adjust, maintain, and use it to identify different microorganisms and filaments in activated sludge.
Two Full Days – $495
Get $50 off the course price if you bring a microscope to class.
Meet the Instructor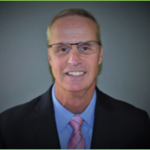 Steve Leach is the owner of Leach Microbial Consulting.  He has over 34 years of experience in wastewater biology.  Steve is a co-author of Water Environment Federation's Activated Sludge and Nutrient Removal, 3rd Edition and is one of the lead instructors of the annual WEFTEC microbiology workshop.  Steve has presented to various conferences throughout the world as well as hands-on workshops.  He continues to teach classes throughout North America, Europe, and Asia.  He has worked worldwide with municipal, pulp & paper, food & beverage, chemical, and refinery treatment systems evaluating their microbiology and relating it to plant operations.  Steve is recognized for his expertise in filament and protist identification.
Course Agenda
The objective of this class is to give activated sludge front-line supervisors and operators, and process control operators and engineers, a more in-depth understanding of activated sludge microbiology and to help them get the most out of their microscope.  Download a course outline here.
Training Units for 2023
This course is APPROVED for training units in Colorado.
Topics
Length, min
W
WW
I
C
D
Activated Sludge Microbiology
450
 
0.75
0.75
 
 
Activated Sludge Microbiology
450
 
0.75
0.75
 
 
Total
 
 
 1.5
1.5
 
 
** Each training day begins at 8:00 am and runs through 5:00 pm.  There are two 15 minute breaks and 45 minutes for lunch.
Reserve a Space
To reserve a place in one of the seminars, please complete the form below.  Registration fees vary depending on the course. Lunch and snack breaks are included.  Seminars are scheduled to start at 8:00 am and run until 5:00 pm each day.
Not comfortable submitting online?  Call us at 303-489-9226.

Please note our refund & cancellation policy.